Dear friends,
I hope you're all well. We've got a couple exciting things going on right now at Americans for the Arts, and I wanted to make sure that all of our members were aware of them! See below for some detail on the Annual Convention preconferences, and keep scrolling for a reminder about the Robert E. Gard Award voting process, which closes soon!
Annual Convention
While you hopefully know that our Annual Convention is coming up in Denver June 15-17, 2018, I wanted to particularly take a moment to highlight our three preconferences and make sure you had them in mind. These deep, immersive 1.5 day events allow you to dig deeply into issues that are driving conversation today—I hope you'll consider registering to join us! Find out more at http://convention.artsusa.org!
| | |
| --- | --- |
| <![if !vml]><![endif]> | Practicing Cultural Equity in Local Arts Agencies. Do you ever find yourself wondering, "How do I make sure I'm considering equity in all aspects of my work?" This is the preconference for you! Following on our Cultural Equity, New Community Visions, and Racial Equity preconferences of the last three years, this is a precon designed for action, featuring funders, local arts leaders, and innovators talking about centering equity in their grantmaking, space distribution, staffing, field education, and more. I hope you'll join us! |
| <![if !vml]><![endif]> | Creative Youth Development and the Future of Our Field. Are you working to integrate the arts more fully into the development of the young people in your community? Join this preconference to learn more about successful programs and share the ongoing research of the Creative Youth Development National Partnership. This is the beginning of an arc of work for our field—come be a part of it! |
| <![if !vml]><![endif]> | Public Art in Times of Change. Public art is a focal point for dialogue and change. This deeply experiential preconference, including half-day excursions out into Denver, is the place to explore what it means to work in these changing times, and to better understand the role public art is playing throughout the country. This long-standing annual preconference packs a new punch each year, and 2018 is no exception—you don't want to miss it! |
Robert E. Gard Award
The 10 finalists for the 2018 Robert E. Gard Award have been on view for 3 weeks now, and we're about to close out the voting period. Don't miss the chance to make your selections! The Robert E. Gard Award honors projects from the last year that have integrated the arts into the community in meaningful, measurable ways. It is the only Americans for the Arts Leadership Award that celebrates an innovative project, and also the only one that asks for all of our members to vote!
All members can select their top 3 projects, and the project that receives the most votes will be honored at the 2018 Annual Convention in Denver in June. Take a look below, and click to visit the page and read more about each of these amazing 10 finalists!
PLEASE NOTE: while anyone can review the projects, to vote you'll need to LOGIN by clicking the Login link in the top right hand corner of the webpage.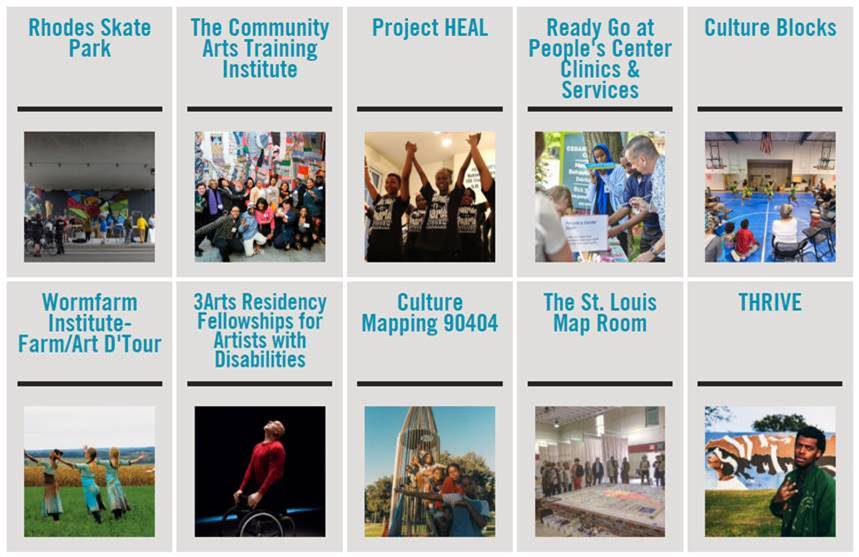 Keep well, and please reach out with any questions.
Thanks!
Clay
____________________
Clayton Lord
Vice President of Local Arts Advancement
Americans for the Arts
1000 Vermont Ave NW 6th Floor
Washington, DC 20005-4940
202.371.2830 x2022
202.789.2830 fax
Follow us: Facebook, Instagram, Twitter
Pronouns: he/him/his