Dear Americans for the Arts Members,
We have an exciting online opportunity coming up that we want YOU to be a part of. We are officially launching our program, "Arts Administrators' Essentials: Supporting Individual Artists." This course is FREE to you as a member benefit!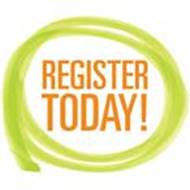 Summary of Program
Executives in art agencies and nonprofit organizations are powerful in many ways. But it's the program coordinators, managers and support staff who have the unique insight and ability to be catalysts for artists and small arts organizations. "Arts Administrators' Essentials: Supporting Individual Artists" assists mid-level employees in mid to large arts nonprofits and agencies to be the necessary support for individual creatives in their communities. Through this online classroom, participants will learn how nonprofit arts organizations function, how to lead from their position, strategies to engage with communities, best practices for developing programming, ways to support artists, and how to gain support from supervisors to be effective. It is our goal to help participants use their knowledge and love for the arts to grow our nation's creative economy.
Program Format
This course includes 6 modules, with a combination of self and instructor led elements. You will receive a certificate at the completion of all units.*
*Certificate is earned assuming a 90% score or higher on quizzes and a 90% or better attendance rate.
Included Modules
Module 1: Being a Professional Artist
Module 2: Helping Artists Thrive: How to be a Coach
Module 3: Engaging Communities for Sustainability
Module 4: Creating Relevant Programs
Module 5: Partnership Strategies
Module 6: Helping Leaders Value Artists
We can't wait to see you in the classroom!
Best,
Cristyn
Cristyn Johnson
Local Arts Advancement Program Manager
Americans for the Arts
1000 Vermont Ave NW 6th Floor
Washington, DC 20005-4940
202.371.2830 x2036
202.789.2830 fax
Follow us: Facebook, Instagram, Twitter
Pronouns: she/her/hers