Hi Nicole. Yes, ArtsWave has launched an Arts Vibrancy Recovery Plan and Challenge, with a 2-for-1 match up to $2 million from board-designated reserves. We have four buckets that donors can designate to: Sustainability of Anchors & Assets; Ensuring Cultural Diversity; SmART Restructuring (to drive new shared services and efficiencies) and Innovating for a New Reality.
This is a 'quiet' campaign for long-time supporters and foundations, primarily, until our public 2020 campaign ends in early summer. (We've raised $550K thus far.) We will then flip the switch and make it a public campaign in conjunction with our business community's larger restart efforts over the summer, with some bold goals for carrying our arts community forward. In this quiet period, we are doing risk/needs assessment so that we can develop a strategic investment strategy that meets those goals.
Best wishes – none of this is easy to plan for or execute!
Alecia
Alecia Kintner
President & CEO
513.632.0146 | artswave.org
Visit ArtsWave's Coronavirus Arts Hub
to find resources for arts and cultural
organizations and ways to support
the arts sector during this challenging time.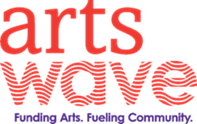 From: local_arts_network@americansforthearts.simplelists.com <local_arts_network@americansforthearts.simplelists.com> On Behalf Of Nicole Mullet
Sent: Monday, May 4, 2020 3:45 PM
To: Local_arts_network@americansforthearts.simplelists.com
Subject: [Americans for the Arts] Legacy Nonprofit Venues - Local Relief Funds
Caution: This message originated outside of the ArtsWave email system. Use caution before downloading any attachments or clicking on any links.
Hello All,
I so appreciate the discussion of best practices around artist emergency relief funds. The dialogue has been incredibly helpful.
I am wondering if any of you are petitioning or working on a broad relief fund that could be used for venues (even our anchors - larger institutions) in your regions? I'm trying to think about how I might structure such an effort - since it would need to be much larger pot of money to have an impact.
A relief fund for the arts nonprofits that are large employers, but will not reopen as soon as other businesses due to the nature of their work. (Artists would have their own separate pot of money / our for-profits can merge with the work we're doing with small business broadly.)
Any insight is appreciated.
Nicole

To unsubscribe from this list please go to http://www.simplelists.com/confirm.php?u=1kwBVNEj55DicsaCszhsD6ZQhMBLC0mo