I'm interested as well!
Rosalie Gilbert

Cultural Arts Supervisor
Mansfield Convention and Visitors Bureau
1164 Matlock Rd, Mansfield, TX 76063
817-728-3383

Like us on facebook.com/CityMansfieldTx

Follow us on twitter.com/CityMansfieldTx

Watch on YouTube.com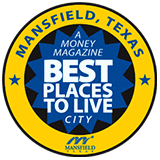 --- CONFIDENTIALITY NOTICE ---
Information in this communication is confidential and is intended only for the use of the individual or entity to which it is addressed.  It may contain
information that is privileged, confidential, for law enforcement purposes, and exempt from disclosure under applicable law.  If you are not the intended recipient, you are hereby notified that you are not authorized to read, review, distribute or duplicate the information contained herein, and that any disclosure, distribution or duplication is strictly prohibited.  If you have received this information in error, please notify the sender immediately at the above address.