I am also very interested in the answer to those two questions. Thank you!
From: public_art_network@americansforthearts.simplelists.com [mailto:public_art_network@americansforthearts.simplelists.com] On Behalf Of Rosalie Gilbert
Sent: Wednesday, December 04, 2019 9:21 AM
To: public_art_network@americansforthearts.simplelists.com
Subject: Re: Public Art Consultants
I would be very interested in this information also. We're looking at a larger cultural master plan for the city that would include a study of public art funding mechanisms, among other things. I'd love to get recommendations from any of you about consultants you have used.
Thanks for bringing this up Olivia!

Mansfield Convention and Visitors Bureau
1164 Matlock Rd, Mansfield, TX 76063
All,

I will be sending out an RFP next year to hire a consulting firm to provide a public art fee study for a potential new percent for art fee. I have two questions for this group:

Do you have any recommended firms which you have used that I should add to my distribution list?
If you have done a similar study, how much did you spend? (Please share your population with this – we are a small community of 27,000, so I want to be able to scale up/down depending on size of comparison agency)

Thank you,

Olivia Lemen

Parks and Facilities Manager

Town of Windsor

9291 Old Redwood Hwy Bldg 300 D

Windsor, CA 95492

707-838-5383 (Direct)

Regular office hours: Mon – Thur 7:00 am – 6:00 pm (closed on Fridays)

Important Notice - Town of Windsor offices and facilities will be closed for business the week of December 22-28, 2019. Offices will reopen on Monday, December 30, 2019. All phone messages and email correspondence will be returned after the closure.

To unsubscribe from this list please go to http://archives.simplelists.com

Like us on facebook.com/CityMansfieldTx

Follow us on twitter.com/CityMansfieldTx

Watch on YouTube.com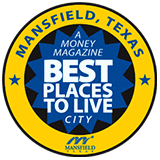 --- CONFIDENTIALITY NOTICE ---
Information in this communication is confidential and is intended only for the use of the individual or entity to which it is addressed. It may contain
information that is privileged, confidential, for law enforcement purposes, and exempt from disclosure under applicable law. If you are not the intended recipient, you are hereby notified that you are not authorized to read, review, distribute or duplicate the information contained herein, and that any disclosure, distribution or duplication is strictly prohibited. If you have received this information in error, please notify the sender immediately at the above address.
To unsubscribe from this list please go to http://www.simplelists.com/confirm.php?u=tfz5lqnhR666OkGiDOHyWrNgf4EMXsUt