Hi PAN Listserv,
I hope everyone was able to relax at least a little bit this weekend. I know I had some time to reorganize my work from home workspace which included a rather embarrassing attempt at setting up a yoga ball…air pumps and I do not get along.
For this morning, below is a compilation of resources that I hope you, colleagues and artists may find of use. Please don't hesitate to pass it along to others. I continue to collect resources so feel free to send them through the listserv or to me personally at pwalsh@artsusa.org.
Stay safe and healthy.
AFTA INFO:
FIELD SUPPORT:
FOR ARTISTS/MAKERS:
EQUITY ISSUES:
OF INTEREST:
John Hopkins COVID-19 Tracking Map: https://www.arcgis.com/apps/opsdashboard/index.html#/bda7594740fd40299423467b48e9ecf6
University of Florida via ArtPlace America
FOR FUN: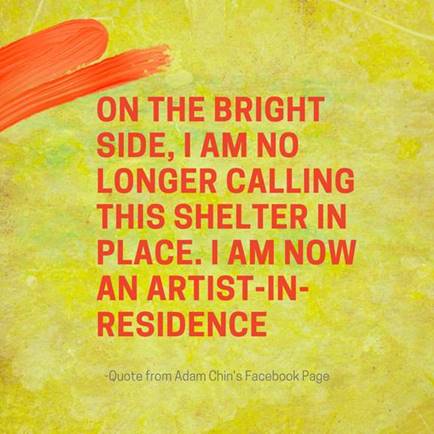 Patricia Walsh
Public Art and Civic Design Senior Program Manager
Americans for the Arts
1000 Vermont Ave NW 6th Floor
Washington, DC 20005-4940
202.371.2830 x2024
Follow us: Facebook, Instagram, Twitter