Scottsdale Public Art
Call to Artists/Request for Qualifications (RFQ)
Waterview Public Art Project

Application Deadline: November 17, 2017
Total Project Budget: Up to $2,000,000
Scottsdale Public Art is accepting qualifications from artists for a public art opportunity along the Arizona Canal as part of the construction of a new hotel and residential development in the heart of Scottsdale. The selected artist will create a design for artistic enhancements of amenities including a multi-use path, pedestrian bridge spanning the canal, seating nodes, shade structures, lighting, as well as stand-alone enhancements. Coordination will be required with the developer's landscape architect for planting design in tandem with the art components described. Artists who have experience designing and completing projects with a similar budget and scope are encouraged to apply.
Up to three finalists will be selected to conduct a site visit, develop a proposal, and return for interviews. Finalists will be paid a $3,500 honorarium, plus travel costs.
https://www.callforentry.org/festivals_unique_info.php?ID=4813
Kim Curry-Evans
Public Art Director
Scottsdale Public Art

T: 480.874.4670
www.scottsdalearts.org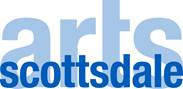 ScottsdaleArts.org | ScottsdalePerformingArts.org | SMoCA.org | ScottsdalePublicArt.org

Scottsdale Arts, 7380 East Second Street, Scottsdale, Arizona 85251
This message, including files attached to it, may contain confidential information that is intended only for use of the ADDRESSEE(S) named above. If you are not an intended recipient, you are hereby notified that any dissemination or copying of the information contained in this message, or the taking of any action in reliance upon the information, is strictly prohibited. If you have received this message in error, please notify the sender immediately and delete the message from your system. Thank you.