Yes please share what you find. We've been talking about this as well.
Robbie Kienzle, Arts Liaison & Program Planner
Office of Arts & Cultural Affairs
Oklahoma City Planning Department
420 W. Main, 9th Floor
Oklahoma City, OK 73102
p: 405/297-1740 m: 405/664-2363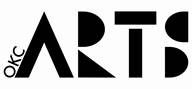 Follow OKC Arts on Facebook, Instagram and Twitter.
Find Public Art in OKC at OKC Public Art.
Find Artists in OKC's Pre Qualified Artist Pool
From: public_art_network@americansforthearts.simplelists.com [mailto:public_art_network@americansforthearts.simplelists.com] On Behalf Of Beth Tobey
Sent: Monday, November 13, 2017 12:06 PM
To: public_art_network@americansforthearts.simplelists.com
Subject: RE: Sidewalk poetry: technical questions
We are going to do this too as part of a new trail project and I would love any info you gather!
<![if !vml]>

<![endif]>Beth Tobey
Arts Program Manager
City of Santa Cruz Economic Development Office
(831) 420-5154 | btobey@cityofsantacruz.com
www.SantaCruzCityArts.com
Hi, all—
If anyone has been doing a sidewalk poetry project where you are stamping words into fresh concrete, I'd love to pick your brain about three technical issues: the exact concrete specification you're using (and that is working for you), the amount of time you are allowing for the poured concrete to set up before stamping, and the nature of the release agent you are using on the stamp form. We're doing testing for a project right now and nothing we are trying seems to work the way we need it to.
Julia Muney Moore
Director of Public Art

Arts Council of Indianapolis
924 N. Pennsylvania St.
Indianapolis, IN 46204
o (317) 631-3301 x240
m (317) 332-8382
e jmoore@indyarts.org
Please note: Due to construction, the Arts Council offices and Gallery 924 are operating on reduced hours.

Staff is for the most part performing their duties offsite. Please call or email individual staff members to find out when they will be in the office.

The gallery exhibition can be viewed Monday-Friday between 1-5pm and by appointment other times.
To unsubscribe from this list please go to http://archives.simplelists.com
To unsubscribe from this list please go to http://www.simplelists.com/confirm.php?u=RT71GLE1GeVpdPkgutaHyoahyikQ7MPB
CONFIDENTIALITY NOTE: This e-mail message and any attachments are intended solely for the person to which it is addressed and may contain privileged and confidential information protected by law. If you have received this communication in error, please notify the sender immediately by telephone or e-mail, destroy this message and delete any copies held in your electronic files. Unauthorized use and/or re-disclosure may subject you to penalties under applicable state and federal laws.