Hi again,
To clarify, this Saturday morning meeting will replace the Friday morning UAF meeting that has traditionally taken place.
There will be a 2-hour creative economy roundtable discussion open to anyone who wishes to attend on Friday morning from 9am-11am and I hope you all can attend. We will have three panelists and small group discussions around local issues and programming to support and sustain the creative economy.
Please let me know if you have any other questions.
Thank you!
Jessica Stern
Private Sector Initiatives Programs Manager
212-223-2787 x1113
From: uaf@americansforthearts.simplelists.com <uaf@americansforthearts.simplelists.com> On Behalf Of Jessica Stern
Sent: Wednesday, May 29, 2019 1:58 PM
To: uaf@americansforthearts.simplelists.com
Subject: [Americans for the Arts] UAF Meeting at Convention
Hello Everyone!
I'm looking forward to hopefully seeing many of you at our upcoming Convention in the Twin Cities in 2 weeks! FYI there will be a scheduled time for UAF staff to meet and have an open dialogue on Saturday, June 15, from 9:30am-10:30am in the ACLC Fellows Room (Board Room 3 on the map in the program). Please note that this meeting will not appear in the printed schedule or in the event app, but it IS happening and I hope to see many of you there!
Please let me know if you have any questions.
All the best,
Jessica Stern
Private Sector Initiatives Programs Manager
Americans for the Arts
1 E 53rd Street 2nd Floor
New York, NY 10022
212.223.2787 x1113
www.AmericansForTheArts.org
Follow us: Facebook, Instagram, Twitter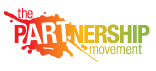 To unsubscribe from this list please go to http://www.simplelists.com/confirm.php?u=AC9XbQThL7MrOsuxKJWpT9VCcR5xMu24