Hello everyone in the UAF world!
Flora Maria is looking for some information of diversity metrics you might use on your grants applications. Please see her message below. Any help or input you could offer would be greatly appreciated. Thank you so much.
Jessica Stern
Private Sector Initiatives Programs Manager
Americans for the Arts
One East 53rd Street, 2nd Floor
New York, NY 10022
212.223.2787
212.980.4857 fax
jstern@artsusa.org
www.AmericansForTheArts.org
Follow us: Facebook, Instagram, Twitter
Stay in the loop on arts and business pARTnership news
Sign up for our monthly newsletter, BCA Noteworthy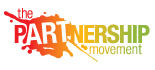 Hi, can you help me post this query on the Local Arts Network:
All –we are looking for diversity metrics on your grant applications—what questions are you asking and how are you asking groups to collect data.
We are particularly interested on a standard methods for groups to tabulate the diversity of those attending their programs & events, so we can compare data from one year to the next.
Thank you.
FLORA MARIA GARCIA
President & CEO
UNITED ARTS OF CENTRAL FLORIDA
2450 Maitland Center Parkway, Suite 201 | Maitland, FL 32751-4140
Office 407.628.0333 x225
UnitedArts.cc | FloraMaria@UnitedArts.cc
Help make your community an Arts for ALL community during the 2018 Collaborative Campaign for the Arts, now through April 30, 2018.
Give NOW at www.UnitedArts.cc/Give-Now, and help support 60+ arts, science and history cultural providers, right here in Central Florida!