Debbie – We do not have a venue to rent. We are an umbrella organization that raises funds for arts groups.
Patti
Patti Wrobel
Executive Assistant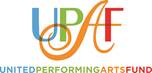 301 W. Wisconsin Ave., Suite 600
Milwaukee, WI 53203
Direct: 414-239-6262
Main: 414-273-UPAF (8723)

Join us in celebrating the Year of the Artist with a gift to UPAF!
From: uaf@americansforthearts.simplelists.com <uaf@americansforthearts.simplelists.com> On Behalf Of Debbie Lumpkins
Sent: Tuesday, September 04, 2018 9:39 AM
To: uaf@americansforthearts.simplelists.com
Subject: [Americans for the Arts] Salary for Special Events Coordinator
All -
We have an arts center with a dinner theatre that is rented out for weddings, receptions, parties and corporate events in addition to being used for our own Arts & Entertainment series. Since our facility is a historic freight train depot, it is a vintage/rustic facility that is sought out by many brides and grooms for their wedding venue. Our Special Events Coordinator works with rental events and our Arts Programs Manager handles all of our arts programs in and out of the facility.
Needless to say the facility is being utilized especially with two rehearsal studios also, but with the right Special Events Coordinator it could be booked more often and generate more revenues. Our challenge is finding the right person with the right credentials to work part-time at our nonprofit salary. The officers of my board have suggested that this position become a commission based salary instead of a straight salary so that there is more incentive to book events.
At this moment, I am asking my fellow UAFs:
1. Do you rent out your facility for special events, primarily weddings?
2. Is the person coordinating these events part-time or full-time
3. If so, is anyone commission based? Or, are they straight salary and how much?
Thanks in advance for any and all feedback! I am trying to pull this information together by next Thursday, September 6, so that I can share data with my Executive Committee.
I hope that you had a good Labor Day holiday!
Debbie Lumpkins, Executive Director
Centennial Station Arts Center
Office Hours: Tuesday - Friday, 9:00 a.m. - 5:00 p.m.
To unsubscribe from this list please go to http://www.simplelists.com/confirm.php?u=hM8Cum6KaKew99jyyy6ncBnuud8mH52o